Memoirs from the Heart of a Priest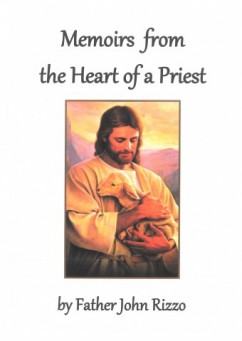 "I love being a priest. In all my years of priesthood, I have never desired to be anything other than a priest. It is an immense honour and joy to be able to bring God to others, and I cannot thank God enough for my vocation.
I would like to share with you some memoirs from the last 36 years of my priesthood. These memoirs come from my heart, with a great appreciation for my holy priesthood.
I hope that these memoirs will give you a greater appreciation of the Sacraments of Holy Mother Church."
Fr John Rizzo
Chaplain of Tyburn Priory
Diocese of Parramatta, NSW, Australia
June 11, 2021
Solemnity of the Most Sacred Heart of Jesus
Memoirs from the Heart of a Priest
Memorias_desde_el_corazon_de_un_sacerdote
For free copies of this booklet please contact us.