St Benedict's Priory, Cobh, Ireland Renovation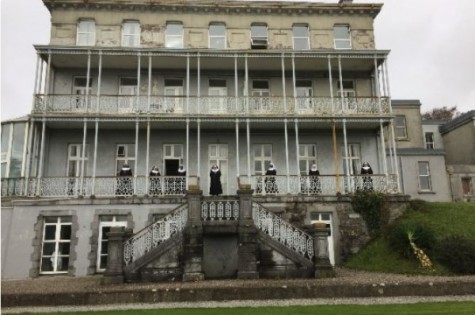 In 2017 we began our appeal for funds to renovate our house. The problems seemed insurmountable: damp, mould and mildew, hardly any heating, water ingress.

Our friends and benefactors were so generous. At the beginning of last winter we were able to pay for a new burner for our ancient boiler so the hot water reached almost every part of the house. It was very expensive to run, but worthwhile as the house was dried out. We were then able to have the worst parts of the interior cleaned down, treated and painted and cracks in the roof and walls repaired.

But the biggest challenge lies ahead: Our boiler still needs to be changed altogether. It has only 50% efficiency and may well break down in the not too distant future! It would be risky to install modern boilers and pumps to the existing pipework as this could spring leaks under floorboards and create other expensive complications. We feel the right option is to try and replace our heating system. The plumber's estimate of €200,000 includes all the work involved, which is considerable in such a large and old preservation building. There are contingency sums and allowances made for unknown quantities. The project will be finally surveyed, quantified and supervised by engineers, but the costs of this service need also to be raised.

We would be very grateful if you could help us with any donation, however small, to reach our target and preserve our monastery into the future.

If you would like to get in touch with St Benedict's Priory, please use this form:
Please enter the amount you wish to give in EUR, GBP or USD below, press 'Make payment' and you will be taken through to our secure server hosted by Stripe.­ Your details will be taken by Stripe's online form. Thank you and may God bless your generosity.