St Benedict's Priory, Cobh, Ireland Renovation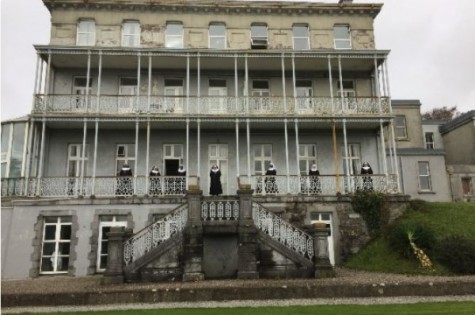 St Benedict's Priory in Cobh, Co. Cork, Ireland was founded at the town of Royston in Hertfordshire in 1916. The Priory transferred to Wadhurst, Sussex in 1964. In response to the invitation of the Bishop of Cloyne, Bishop John Magee in 1993, the Priory moved to Cobh to provide a Benedictine, contemplative presence in the Diocese.

Our Sisters there urgently need funds to renovate their old building so that they can continue to pray the Divine Office, adore the Eucharistic Heart of Jesus in the Blessed Sacrament and offer true Benedictine hospitality.

The Priory's ancient heating system needs to be entirely replaced, there is no attic insulation and there's an urgent need to deal with mould and mildew, problems which are a health risk for the sisters in the Cloister. There is extensive damage to every area of the building due to cold and dampness. The Priory needs new boilers, pumps, radiators, and plumbing. Walls and ceilings throughout the building need repair.

Thank you. May God bless you.

If you would like to get in touch with St Benedict's Priory, please use this form:
Please enter the amount you wish to give in EUR, GBP or USD below, press 'Make a Donation' and you will be taken through to our secure server hosted by Stripe.­ Your details will be taken by Stripe's online form. Thank you and may God bless your generosity.