« go back to the list of productsCheckout
Carols in The Crypt Volume 1
£8.00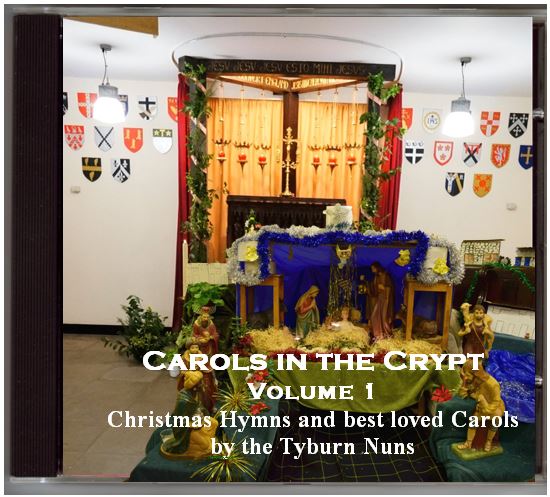 Carols in the Crypt Volume 1
Christmas Hymns and best loved Carols recorded on location at Tyburn Convent, London.
With the exception of one or two hymns, the carols on this CD are not what we normally sing in the Chapel. The culturally mixed music is more of what you would encounter at one of our recreations here at Tyburn Convent. Our community is made up of many different nationalities from Africa, Latin America, Australasia, Asia, Ireland and of course the United Kingdom. We hope that you enjoy this CD and join us in singing praises to the Word made Flesh, Our Lord Jesus Christ.