Tyburn Convent needs new Heating System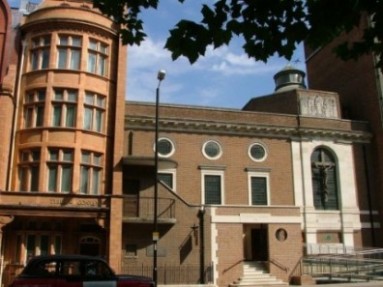 Two years ago we successfully raised funds for the heating system in the Novitiate and Guesthouse. But now the archaic and very costly electric heating system in the Infirmary and Community needs to be changed to keep our Sisters and especially our old and sick Mothers warm.

We have begun the renewal of our heating and hot water system in the Infirmary and the Community. We have raised just over half of the sum required and would be very grateful if we could finish the work before winter.

Tyburn Convent is situated on the site where more than 100 Catholic martyrs died during the English reformation. We have Perpetual Adoration of the Blessed Sacrament. Please help us in our Eucharistic mission. We keep you all in our prayers. Thank you. May God bless you.

If you would like to get in touch with Tyburn Convent, please use this form:
Please enter the amount you wish to give in GBP, EUR or USD below, press 'Make a donation' and you will be taken through to our secure server hosted by Stripe. Your details will be taken by Stripe's online form. If you are a UK taxpayer, Gift Aid increases the value of your charity donations by 25% at no extra cost to you. Please click here for Gift Aid form. Thank you and may God bless your generosity.